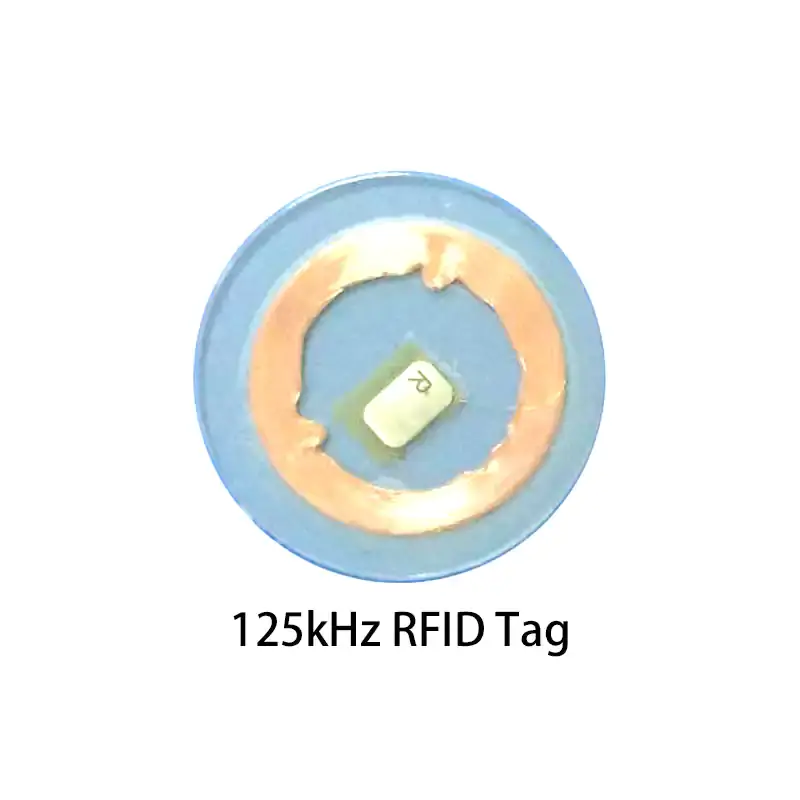 Compared with high frequency and ultra-high frequency, 125kHz low-frequency tags are the least interfered with by water and metal, RFID 125KHz tag is ideal for rough and tough industrial work, metal mount, high temperature, and stickers to simple labels.
Features Of 125KHz RFID TAGS
The 125KHz RFID tag comes with the key protocols made for an extensive variety of users that include access controls, key fobs, and animal tracking. Some of the important features of this product are:
Close proximity
Contactless read range equal to 3.93 (10 cm)
In addition, such tags are not complex for radio wave interference, which makes them ideal for the tracking of metal and liquid environments. Most of the 125KHz tags are shock-resistant and waterproof. The tags have numerous chip options that include the T557, TK4100, MF1S50, ICODE1, Ti2048, INSIDE 2 K, and ICODE 2. Each device's material can be different from each other (from one type of tag to another), but the key material used for the tag are Abs, PVC, plastic, and even in some cases, the resin material.
Applications of 125KHz RFID TAGS
The most common usage for these tags ranges from anti-counterfeiting, logistics, access control, ticketing to industrial transponder, manufacturing, industrial automation, high-security hand-free, and manufacturing automation.
These low-frequency 125KHz tags help the users follow the livestock and offer efficient control of access, mainly in the medical industry. Also, these tags can be used in different applications that comprise the access control, which helps save the assets, offer limited access to specific areas, and safety of confidential information.
Another application of this tag is to personalize the tracking that helps in locating the personnel quickly. These tags help and support the management's different business logistics and track the significant element for measuring the performance.
Customized 125KHz RFID TAGS
This smart, smooth, blank, and flexible tag is ready for your printed logo. No matter if you want to have a hand drown or handwriting logo, this RFID tag perfectly takes all the colors or prints.
Color customization.
Available in different dimensions and shapes.
Personalized color printing.
Add your logo or brand name.